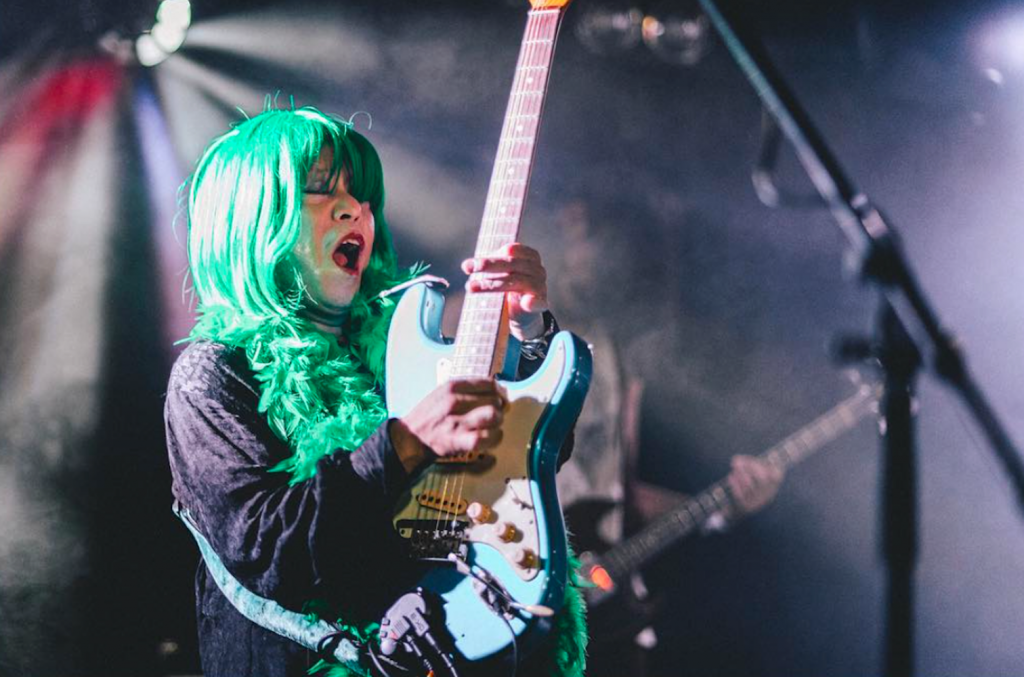 While still a teenager s/he was whispered about as a child prodigy and genius, and since then s/he has played key roles in countless important Japanese underground bands. We are sure Tabata will keep pushing his/her own music towards new sublime heights.
Tabata has been a member of Acid Mothers Temple & The Melting Paraiso U.F.O. for the past six years, and was a founder member of  Acid Mothers Temple & The Cosmic Inferno. We send him/her our warmest support for this new beginning, as well as our thanks for all the wonderful and enjoyable times we have shared over the past twelve years.
And we really, really hope he looks after his/her health. Adios!