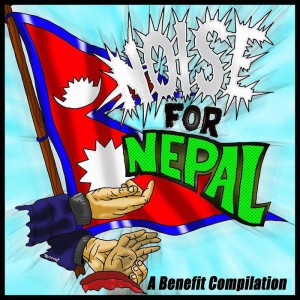 NOISE FOR NEPAL that is the online compilation for Nepal earthquake victims has been released!!! (Kawabata Makoto and Tabata Mitsuru joined this compilation.)
Noise For Nepal
/ V.A. (including Kawabata Makoto, Tabata Mitsuru)
(Noise For Nepal[]/online/2015)
64. Nepal / Kawabata Makoto
95. आत्मा / Tabata Mitsuru
total 104 tracks
NOISE FOR NEPAL is a compilation that features various extreme artist/bands from all around the world with genre ranging from Death Metal-Grindcore-Black Metal-Experimental Noise.
A devastating Earthquake of magnitude 7.8 hit Nepal on April 25 followed by hundreds of powerful aftershocks and this phenomenon is still going on till today (5/26/2015). With more than 9000 deaths and nearly a million houses destroyed, Nepal needs your help.
The money raised from this sale will be used to help victims of the earthquake. All the updates will be posted on our official fb page: www.facebook.com/NFN66
Thank you all the bands and artist for coming together for this. We are thankful from all corners of our heart.